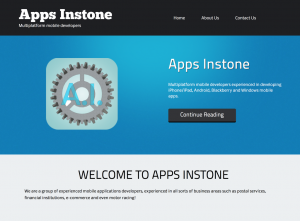 We have just recently redesigned our website.
We're still working on it so please bare with us.
If you have any constructive criticisms or ideas please use our contact form to send us your suggestions.
Likewise, if you have any questions, please use our contact form.
This website is here to provide information on the apps that we have produced, up-and-coming apps, development foibles, etc.